<< Back to Map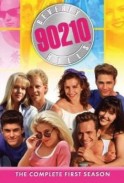 Beverly Hills 90210 (1990)
Beverly Hills 90210, 44min, United States
Family, Romance
Daniel Attias, Chip Chalmers, Jason Priestley, Bethany Rooney, Michael Lange, Gilbert M. Shilton, Jennie Garth, Jason Priestley, Ian Ziering, Tori Spelling, Brian Austin Green, Joe E. Tata, Luke Perry, Gabrielle Carteris, Carol Potter, James Eckhouse
Beverly Hills' most popular zip code—90210—is home to a group of popular high school students who attend West Beverly Hills High School.
Twin siblings Brandon (Jason Priestly) and Brenda (Shannon Doherty) must find their way in the new school, after moving from Minnesota.
The two make friends with a group from their school. Kelly (Jenny Garth) starts dating Brandon. Shannon falls for the mysterious and James Dean-type Dylan (Luke Perry).
The twins soon become part of a popular group that includes the school's newspaper editor, Andrea (Gabrielle Carteris), the super-jock Steve (Ian Ziering), and the innocent Donna (Tori Spelling).
Each friend finds love and betrayal inside and out of their small group. New people threaten their dynamic, including a misunderstood Valerie (Tiffani-Amber Thiessen) and Steve's rival David (Brian Austin Green).
Somehow the friends manage to keep it together, while dodging all that life throws at them.
(renegypsy)