<< Back to Map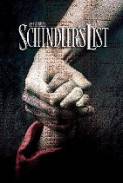 Schindler's List (1993)
Schindler's List, 197min, United States
Drama, War
Steven Spielberg, Liam Neeson, Ben Kingsley, Ralph Fiennes, Caroline Goodall, Embeth Davidtz, Götz Otto, Mark Ivanir, Andrzej Seweryn, Friedrich von Thun, Henryk Bista
During Hitler's reign, 6 million Jews lose their lives. Concentration camps house, punish, and extinguish prisoners—not because of being guilty of crimes, but simply because they are Jewish.
Men, women, and children are arrested, separated, stripped, shaved bald, and forced into slave labor. All are severely starved, beaten, and murdered.
Many people within the German region prosper in the wake of the imprisonment of Jews. Every industry ever ran or owned by Jews are now ripe for the picking.
Oskar Schindler (portrayed by Liam Neeson) is a businessman who learns how to profit from the exploitation of cheap Jewish labor.
Schindler opens a factory and supplies it with cheap Jewish labor. In a moment of clarity, he sees the atrocious treatment and killing of Jews and creates a list of workers he must pay to acquire.
With a lot of his fortune squandered, he uses what he has left to pay for Jews to work in his factory. He cannot make money fast enough, and desperately races against the clock to add workers to the list.
Those men, women, and children on his list are forever remembered as Schindler's Jews.
Based on a true story.
(renegypsy)